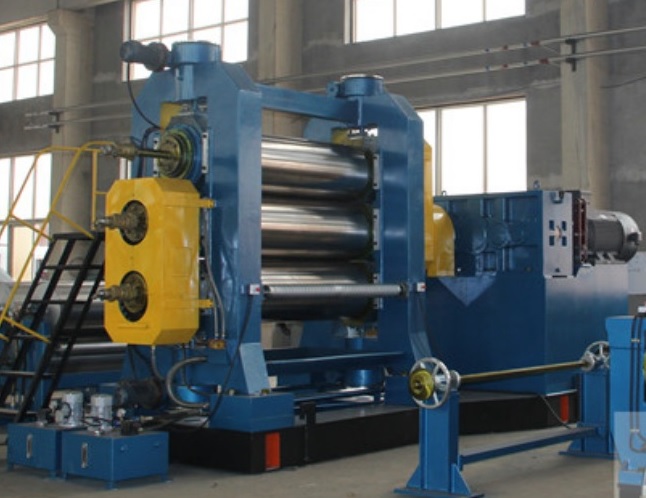 We are offering a high quality range of Rubber Calendar Machine to the customers in varied ranges and specifications. These machines are manufactured by employing latest technology and advanced machine at our end. Moreover, we make sure to deliver the ordered consignments at the clients' premises within the stipulated time frame.
According to Viamtek technology use can be divided into paste calender, friction calender, tablet pressing machine, pressure type rolling machine, laminating calender and experimental rolling machine and other. the number of roller can be divided into two roller calender, three roller rolling mill, four roll calender, roll calender and multi roller rolling machine and other.
The roller arrangement can be divided into type I calender, L type calender, Z type calender, s type calender and other form of rolling machine. The machine is made of chilled castiron alloys,whose work surface has high hardness,so it is wear-resistant and durable.
The major application of Calendar is to handle a variety of products namely sheets for lining, hospital bed sheets, frictioning of fabrics for bicycle/motor cycle/auto tyres, hoses beltings, profiling, cushion gum, single coating, laminating doubling etc. Special Calenders for profiles Inner liner can be made.
During the sheeting process, the machine can force out the air existed in the material for producing the product without air bubble after vulcanization.
Our 3ROLL 8'x 24′ Calender is widely used for cushion/tapes/treads. This Calender is most economical for specific purpose and avoids extra expenditure due to simplicity in design.
Suitable for steel cord and nylon cord
Maximum speed 40 mt/min
Size 6″ x 18″, 8″ x 24″,10″ x 30″,12″ x 36″, 16″ x 48″, 18″ x 54″, 22″ x 64
Auto conveyor for rubber feeding purpose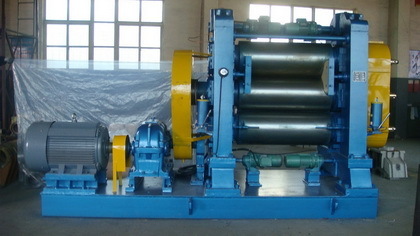 Features
Provided with gear motors and sensors
High mechanical strength
Dimensionally accurate
Durable
Our Services
1.Special manufacturer that has professional producing team and technical support
2. Exclusive and unique solution can be provided to our customer by our well-trained and professional engineers and staff
3.Best after sale follow the whole producing situation, provide photos of machines loaded into containers, track the operating and using situation of client in case of any problems occur.               

4. Reasonable price and flexible delivery time.
We offers various type Calender machine
I Type vertical, L Type, Z Type.
Two roll calender
Three roll calender
Four roll calender
Five roll calender etc.